Modern "Yobitsugi" Workshop at Nimbus Arts
November 11 @ 1:30 pm

-

4:30 pm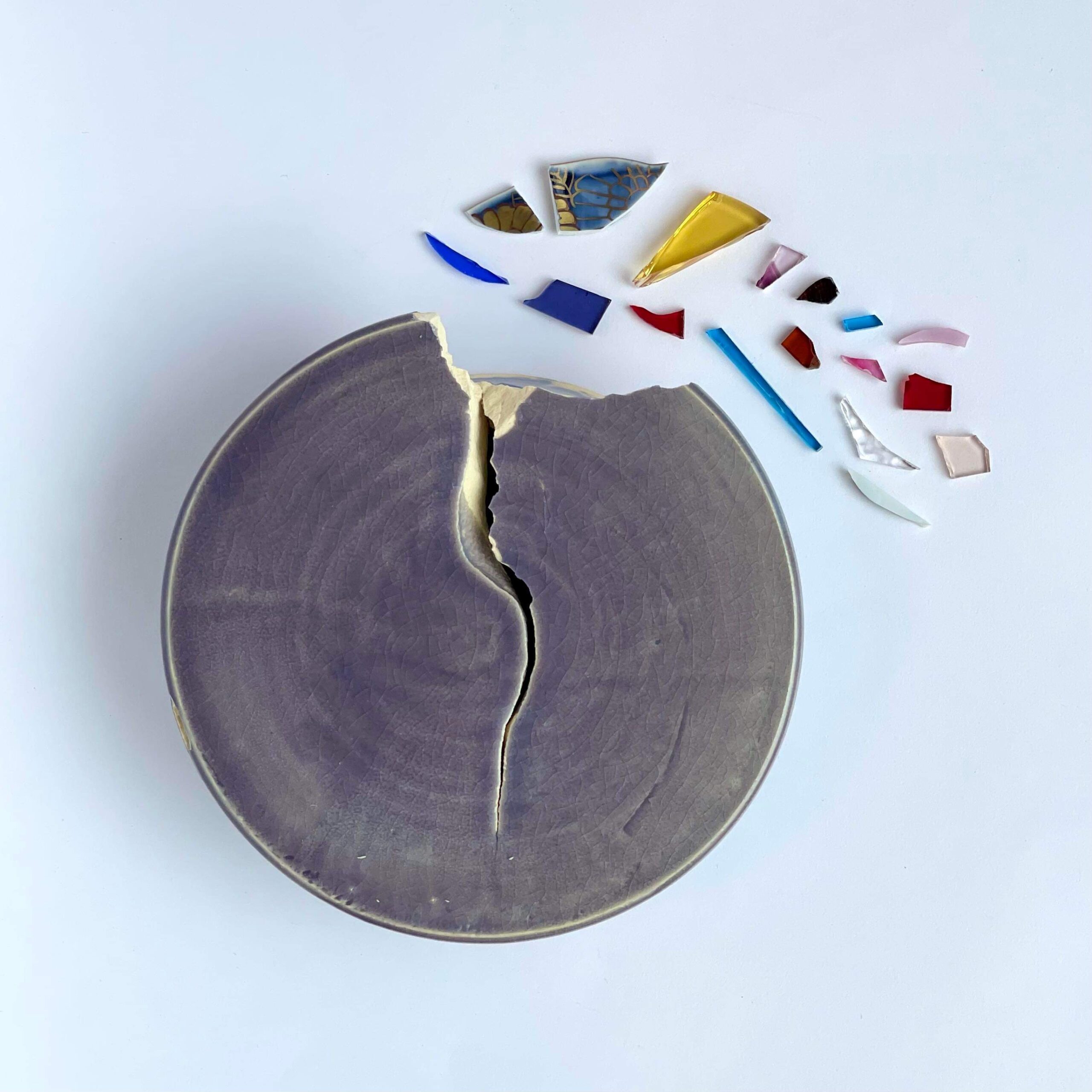 We are offering a three-hour in-person "Yobitsugi" lesson with the visiting artist, Tomomi Kamoshita, from Tokyo and Maki Aizawa.
In this session, Tomomi will also bring us this special workshop to teach her own style of inventing objects from broken ceramic pieces, turning them into an artful mosaic. This modern style of kintsugi is called Yobitsugi, one of the most artistic Kintsugi techniques. "Yobi" means to call and "tsugi" means to connect. Rather than only using pieces from the original ceramic object, Yobitsugi incorporates "foreign" pieces from other objects to mend the broken ceramic item
The cost of the class is $185.
Please register through the Nimbus Arts.  Please contact Kiera Louttit for any questions for signing up at this venue.
Note : The broken pieces are connected by mixing resin based urushi, brass powder, and thinner; each added in order, little by little. Please note that the repaired piece will take at least 24 hours to cure before use. High temperature food or drinks are not recommended with the repaired piece.
Instructors:
Tomomi Kamoshita is a ceramic artist from Tokyo. Tomomi was introduced to a modern version of kintsugi technique in 2010 and has been working and practicing on kintsugi and yobitsugi ever since. She is based in Tokyo and travels to the US and India to give her workshops in kintsugi. She was recently featured in CBS on kintsugi.
Maki Aizawa is an executive director of a non-profit origination, amu: weaving together arts, cultures and communities, based in Sonoma, California. Maki is originally from Sendai, Japan and from her earliest years was creatively immersed in the traditions of Japanese arts and culture. Her parents ran one of the most famous kimono-making schools in Japan and with her mother, she teaches the art of kimono making worldwide. Maki also studied and practices ikebana (floral design), shodo (calligraphy), and the koto (traditional stringed musical instrument). Together with Tomomi, Maki has been sharing the art and philosophy of kintsugi since 2019 in the US and online classes worldwide during the pandemic.