Yobitsugi (Kintsugi) Workshop
January 25, 2022 @ 5:00 pm

-

February 12, 2022 @ 7:00 pm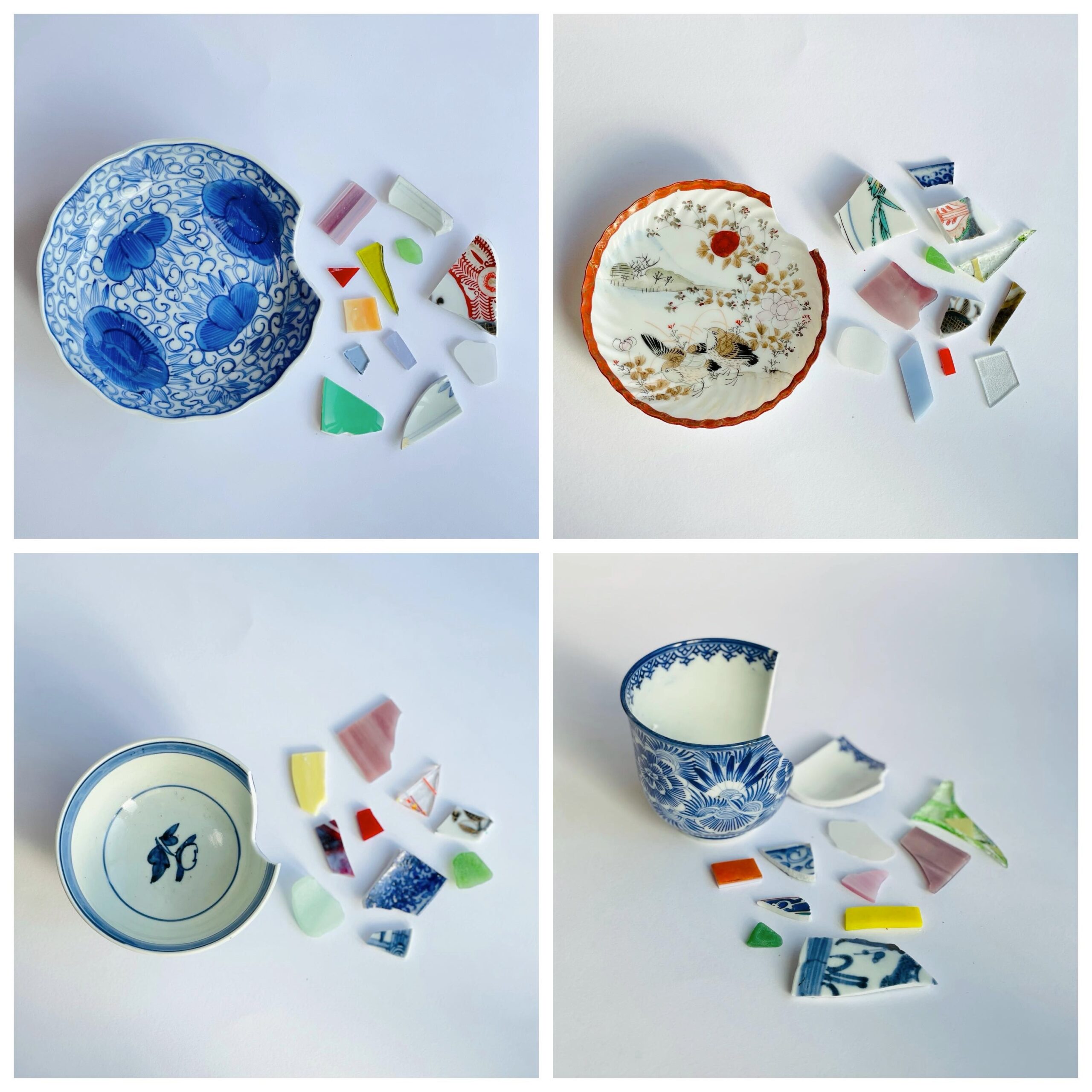 "Yobi" means to call and "tsugi" means to connect. Rather than only using pieces from the original ceramic object, Yobitsugi incorporates "foreign" pieces from other objects to mend the broken ceramic item.
In our January and February winter session, we are offering a one-hour private lesson on zoom with the artist, Tomomi Kamoshita, and facilitator, Maki Aizawa. We will work on "Yobitsugi" with a set selected and prepared by Tomomi in Japan.
The collection of dishes and cups are from the Edo Period to the Showa Period. As is the nature of antique pieces, each plate is unique and different. We have 8 "Yobitsugi" sets available and we will only have one participant in a lesson with Tomomi and Maki.
The cost of an individual online class is $175 and the material cost for a Modern Kintsugi kit and the Yobitsugi set is $125. The shipping and handling is $15.
Please visit our Kintsugi Project.
Schedule for January and February: All Classes are Full.
January 25 on Tuesday at 6pm (PST) (M. M.)
January 29 on Saturday at 5pm (R.B.)  and 6pm(M.N.L.) (PST)
February 1 on Tuesday at 5pm (PST) (E. B.)
February 2 on Wednesday at 5pm (PST) (Y. W.)
February 5 on Saturday at 5am(K.S), 5pm(R.O.) and 6pm(B. S.) (PST)
February 12 on Saturday at 5pm (J. K.) and 6pm (A.O.)(PST)
Notes :
"Modern Kintsugi" with Tomomi Kamoshita is a modern version of kintsugi that utilizes resin based urushi and brass powder instead of natural resin and gold powder, which can sometimes cause an allergic reaction.
Please note that the repaired piece will take at least 24 hours to be used. High temperature food or drinks are not recommended with the repaired piece for a long time.