Chef Seiji Wakabayashi is a long-time Bay Area Star Chef. Cooking in restaurants since the age of 15, he has worked his way up to become Executive Chef at several well-known restaurants – Ondine, Bushi-Tei, and recently, Sushi Ran. Classically trained in French cuisine, he is well-versed in several styles, Japanese, Italian, Chinese, and of course, French. He does not adhere dogmatically to any one particular cuisine, but shines in creating dishes that use his technical knowledge in conjunction with playful and unique combinations of ingredients.
Owase, Japan is his hometown. Owase, backed by mountains and next to the ocean, is well known for its fish. There he began his culinary journey by helping in his mother's kissaten (cafe). From there, he apprenticed in his aunt's Italian-style restaurant in Yokohama at the age of 15, and then traveled to Kihachi in Tokyo to work under Kihachi Kumagai, where he learned to cook 'without boundaries'. Chef Wakabayashi spent the 1990's in southern California, working his way through a variety of restaurants – Spago, West Channel Bar & Grill, & Cafe Del Rey. By the time he reached Northern California he was a rising star, having earned his first Michelin star for his work at the Japanese fusion restaurant Bushi-Tei in San Francisco.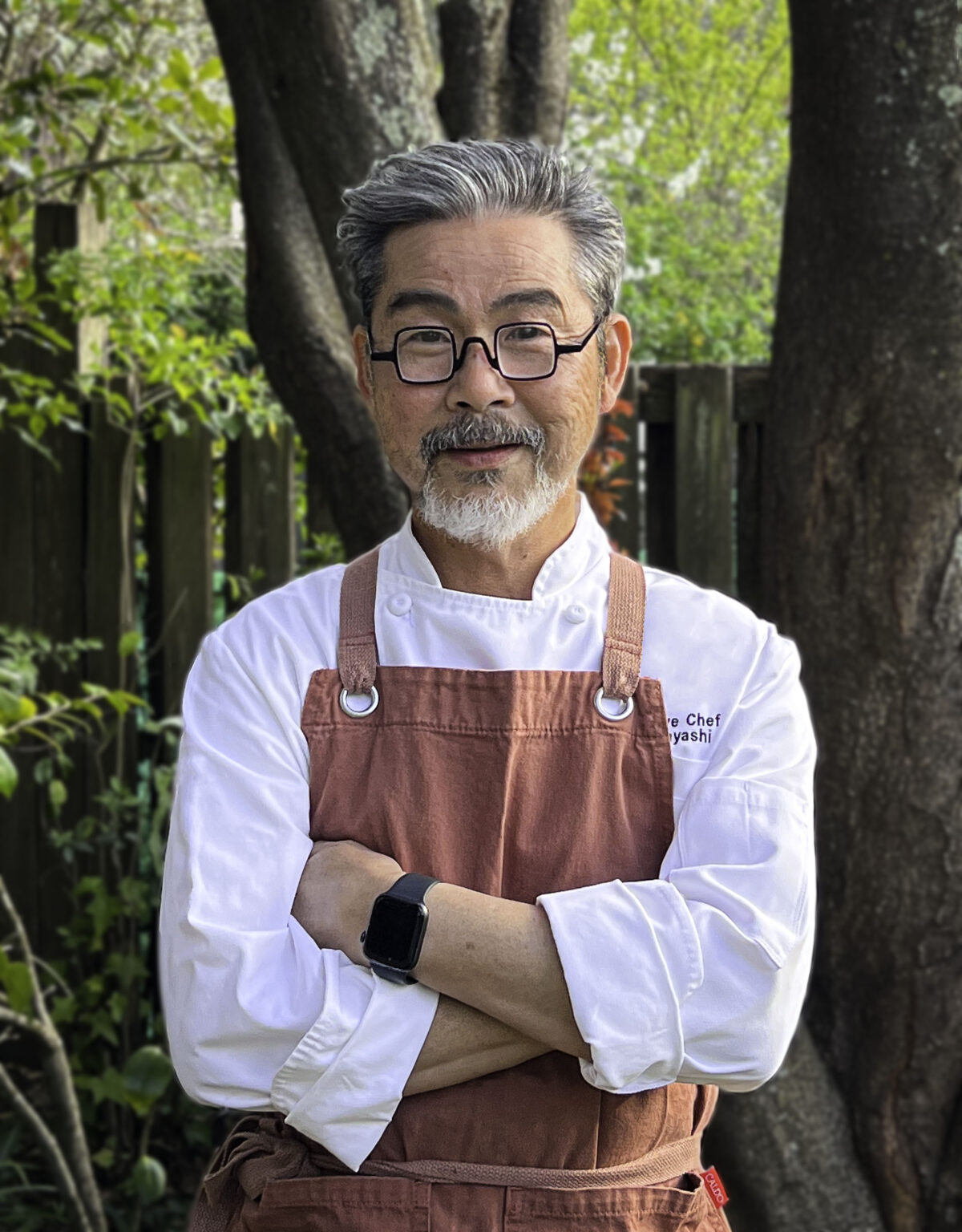 Having recently left Sushi Ran, Chef Wakabayashi can currently be found spending quality time with his family. He enjoys playing with his son, conducting the ritual of his weekly baking, and investing time in his garden growing Kinome (prickly ash), an ingredient in sansho and often used in Japanese cuisine.
Chef Wakabayashi will soon be bringing his talents to more intimate engagements with private clients.
Contact us for more information.