Shimenawa Making
October 26, 2021

-

November 7, 2021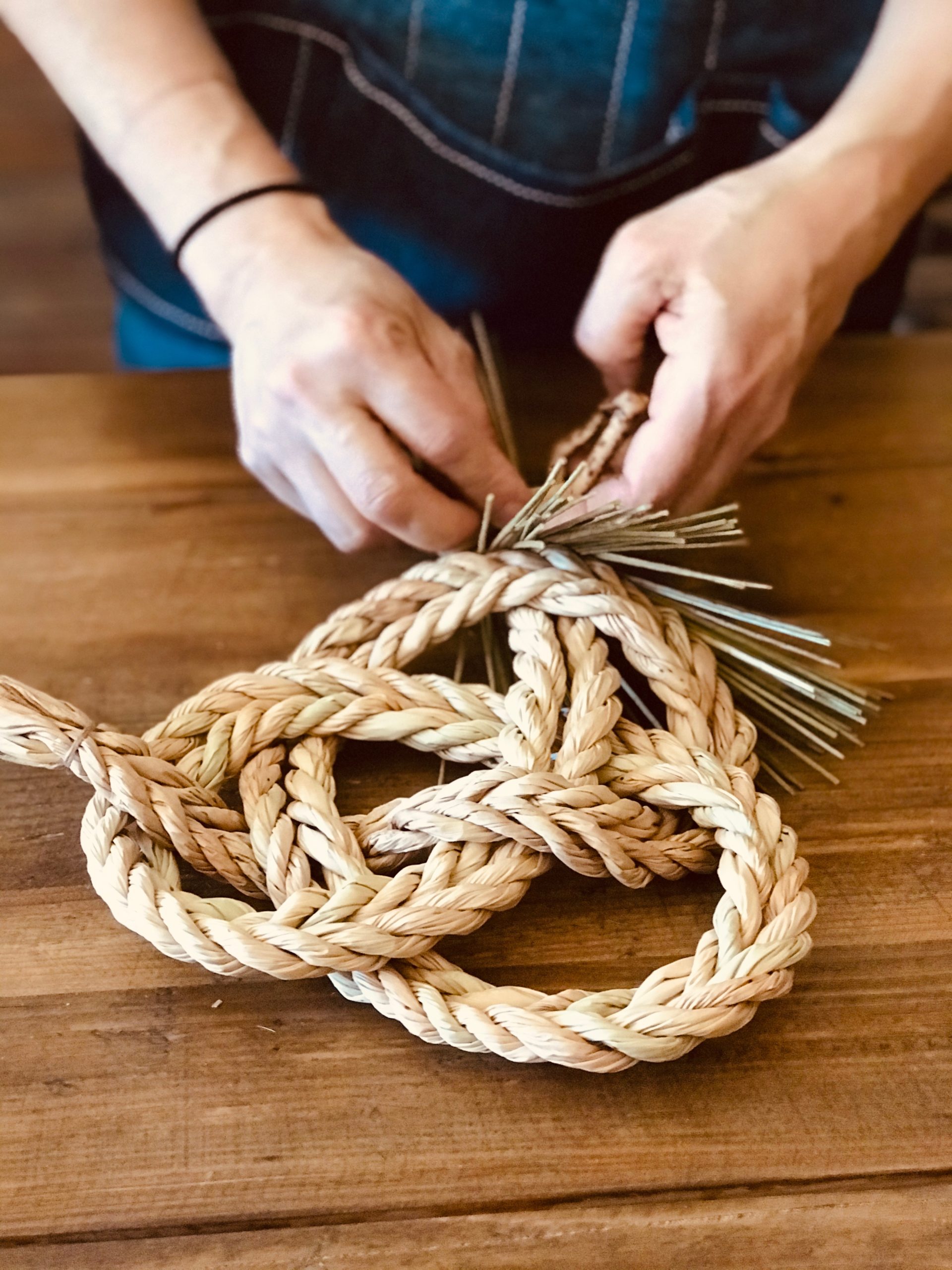 In Japanese Shinto traditions, "Shimenawa," – ornamental woven rice straw is used to define sacred space. We are offering a hands-on "Shimenawa" workshop via Zoom with the artist Rimiko Berreman who will showcase local tule that she has collected.
For the Pomo and Miwok tribes, tule is often used in the ceremonial head pieces and dance costumes. It is also used in making houses, clothing, mats, baskets, and tools. Rimiko is a board member of The Miwok Archeological Preserve of Marin. She has been working with tule since 2004, honoring the Native American tradition of making baskets, boats, "Kotcha" (house) and, rope. We are thrilled to share their art in the end of year program.
Shimenawa is seen in Japanese Shinto Shrines at the altar, surrounding rocks, and trees, in presentation of sacred space. It is also often used in the home to welcome the New Year.
Rimiko has created a workshop especially for us showcasing her step-by-step method using the unique characteristics of tule.  When tule is dry, it is fragile but when it is wet, it feels similar to leather. While traditional Shimenawa rice straw weaving requires quite a bit of skill, we are able to utilize tule and its properties easily to create our own Shimenawa piece. 
The workshop is 90 minutes and will be conducted as a private lesson up to three participants on zoom with the artist, Rimiko Berreman and facilitator, Maki Aizawa. 
The materials are hand-picked by Rimiko in California. 
The cost of an individual online class up to three participant is $225 plus shipping. The materials are included. 
Before our online lesson:
Make a payment on PayPal (

[email protected]

).

Schedule a 90-minute online private lesson by emailing your availability

Send your mailing address. 

When you receive the materials, please review

an instructional book.
Schedule:
Tuesday on October 26, 2021 
12:00PM-1:30PM (PST) – Sold out
2:00PM-3:30PM (PST) – Sold out