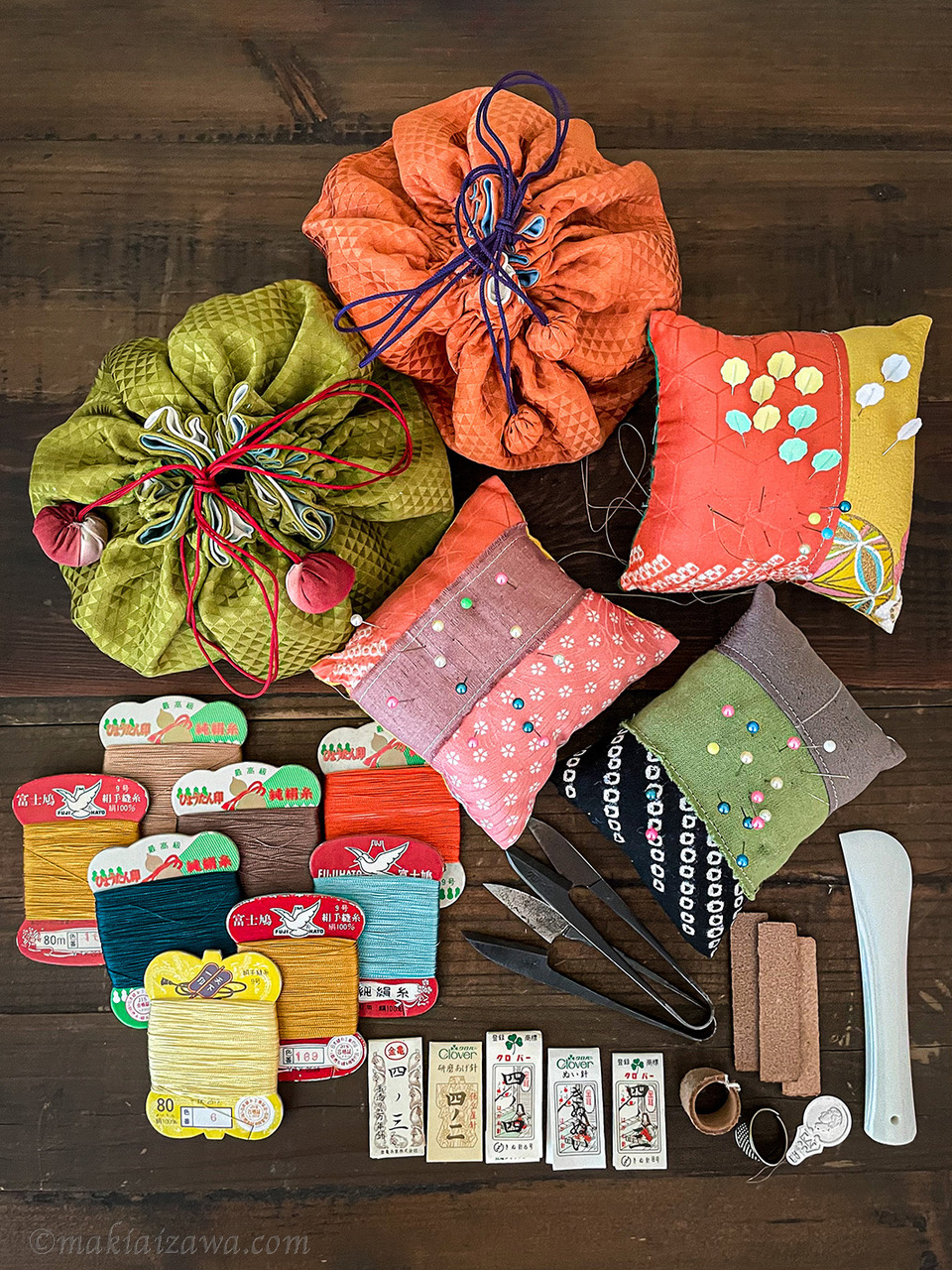 Through this "Nuitsugi" class, you will explore various mending techniques in the kimono-making process with Maki Aizawa. The sewing techniques are very functional and practical, yet they can be applied to delicate fabrics such as silk, fine thin cotton, and linen. Bring an item of clothing or a cotton tote bag to practice these techniques on.
"Nui" means to sew, and "tsugi" means to connect.
Please check out the next "Nuitsugi" workshop on Sunday January 22 in 2023 at the International Folk Art Market in Santa Fe.